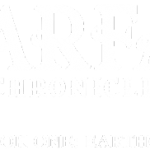 Have you ever wondered what it might be like to have some secret, hidden deep inside you?
Something carried from the past into your future, that you don't have an inkling about until one morning you wake up and WOW – there it is! You've changed and it's terrifying and exciting and staring you right back in the face and because of it, the world is a different place; bigger and more frightening than the reality you know….
The Carfax Chronicles
It is 1348 and Vebbia Carfax faces the terror of Judgement by Fire for alleged witchcraft. Nearly eight hundred years later her descendant, Lily Carfax, moves North from London to the ancient Carfax Hall where she meets a mysterious stranger who has no reflection and who moves with a supernatural speed. As 14 year old Lily, meets new friends, Charlie, Hari and James, her life soon becomes a roller coaster ride of bloodthirsty desire, imminent threat and inter-dimensional adventure.
Welcome to the world of Lily Carfax and her friends. Ordinary kids, just like you or me but who carry a terrifying but exciting secret.
Mother Earth is slowly dying, it's been happening for years. She's in pain, bleeding out her lifeblood into the universe and to the teenager's surprise, they discover that there's more than one world on this planet. There are four worlds, in two dimensions, accessed through portals, all of which are policed by gatekeepers.
Follow Lily and her friends as they embark on a journey into a strange new life; new worlds with new found friends, foes, heroes and monsters…
In a dying planet, with four competing worlds, who can they trust? And will the past help or hinder them?'
2017, the year the Earth screamed
The Carfax Chronicles are a new series of fantasy fiction books. The first in the series, Earthcry is out now, with the second, Assassins, due out in Spring 2017 and books three and four, Prelators and Tomb due out later in 2017.
Keep up to date with all developments and information on the release of book by following #CarfaxChronicles
Get in touch
If you'd like to find out more or you have any questions, please email the author here.